January Home Checklist
January may be cold and dark, but it can also be a time for bold beginnings. Make the most of your month by clearing space in your home, boosting warmth and dreaming up plans for the year ahead. Here are 10 to-dos to give your home a little midwinter TLC.
1. Protect pipes from freezing. Why? Because frozen pipes can burst, leading to costly repairs. If you haven't done so yet, be sure to insulate any exposed outdoor pipes. And if you're planning to be away from home, ask a friend or neighbor to turn on your water to a trickle. Also, find out where your home's water shut-off valve is so you can quickly shut off the water if a pipe does burst — and be sure to show your house sitter where it is.
2. Take steps to prevent ice dams. Ice dams are areas of built-up ice that can accumulate around your roof line, causing leaks when the backed-up snow behind them begins to melt. Using a roof rake, remove snow after each storm. And, if you notice an ice dam beginning to form (and if you can safely reach the area), break it up now to prevent future damage. Also make sure to shovel snow from your walkways, think about all the delivery drivers and posties!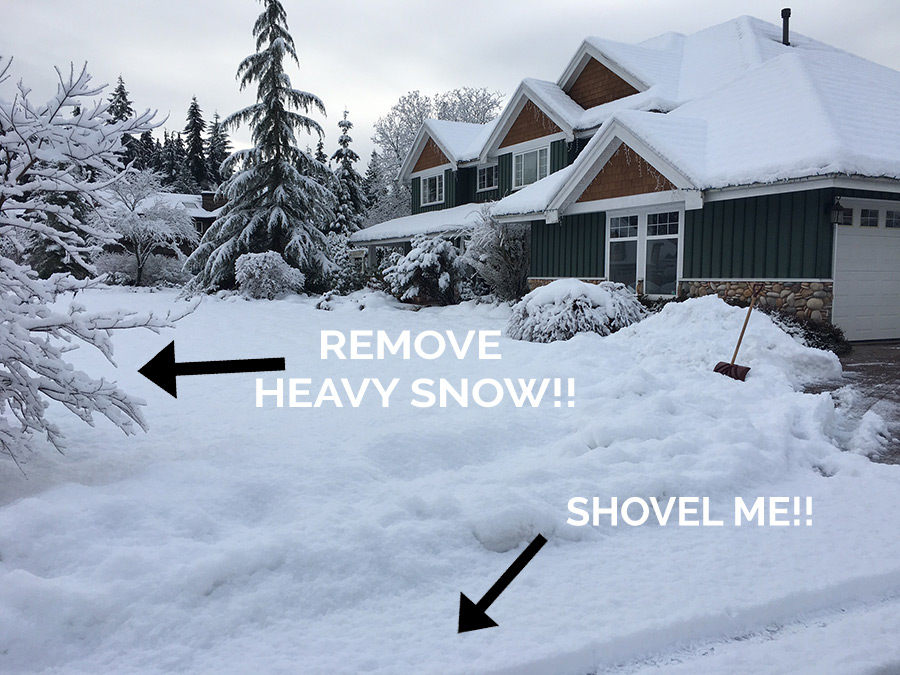 3. Knock heavy snow from tree branches. Heavy coatings of snow can cause tree limbs to break — which can be especially dangerous if a large limb is positioned near your home. Using a long-handled broom or rake, gently knock snow from branches after each storm.
4. Check smoke and carbon monoxide detectors. With more heater use and wood fires in the fireplace, it is especially important during winter to make sure those smoke and carbon monoxide detectors are working. Use the test button on each device and change batteries as needed.
5. Clean out the kitchen and pantry. Remove everything from the pantry, toss out stale and expired foods, and wipe down the shelves before putting everything back. Clean out the fridge and freezer, and clear off countertops. Let the refreshed space motivate you to stick with health resolutions for the new year!
6. Clear home and wardrobe clutter. Make a fresh start with the new year, and clear out the clutter. If dealing with the whole house feels overwhelming, focus on just a few categories of items, such as clothes, books and children's toys.
7. Refresh play spaces. Entice little ones stuck indoors to "creative play" and hopefully cut down on cries of "I'm bored!" Try adding a chalkboard or whiteboard wall, a play tent or tepee, an area for messy art, a "stage" for acting, or a tumbling mat.
8. Plan big home projects for the year ahead. Thinking of remodeling the kitchen or bath, painting the exterior, or adding on? Use Houzz to save your ideas and inspiration, and start contacting pros to help make your project a reality.
9. Give in to the urge to hibernate. In winter, it's natural to want to spend extra time at home, just relaxing. Make yourself a cozy haven for snuggling up to watch a movie or read a book. Layer on warming textiles, pour some hot tea or make cocoa, and settle in. You deserve it.
10. Take down holiday decorations and store them well. When you're ready to put away the holiday decorations, take the time to do it with care (you'll thank yourself later). Wrap delicate ornaments in tissue paper, and wrap string lights around cardboard to prevent tangling. Consider giving away ornaments that didn't make it onto the tree this year, and repair or toss broken items. And if you're not ready to say goodbye to the white twinkle lights quite yet? Leave them up! We can all use a little extra cheer in the middle of winter. Especially this winter!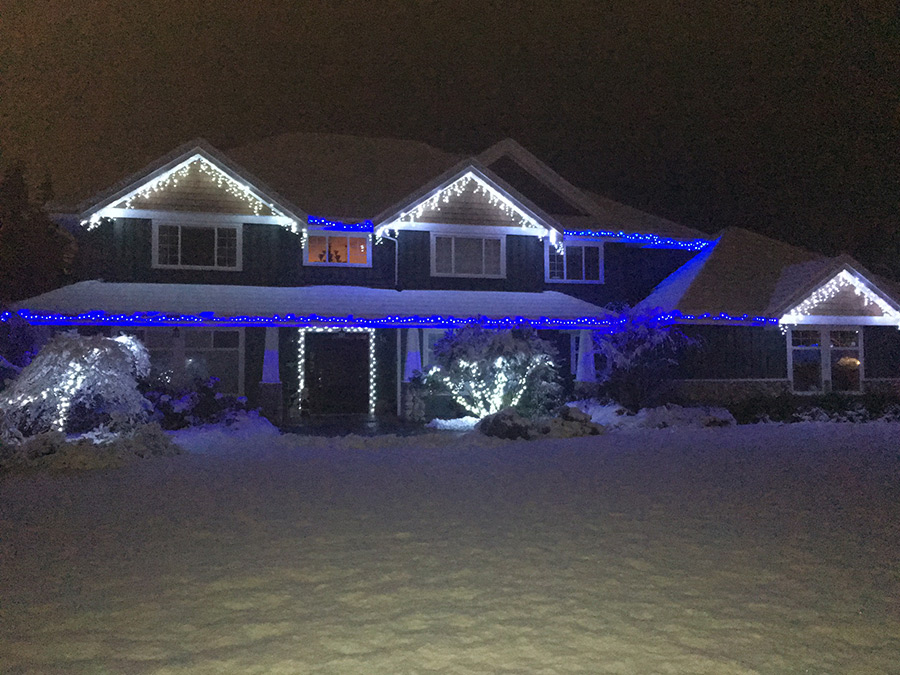 What's on your to-do list this January?
Article
Source Credit